Welcome New Member!
Congratulations on your new Guardian Membership and thank you for supporting your School, Humane Society or Local APA Approved Business!
Important membership facts:
All of your information is kept strictly confidential.
There is no cost to activate the membership (when paid through your school or humane society).
Your payment will show on your database file within 7-14 days of your purchase. You may however activate your membership immediately.
Your Membership Number and Password are CaSe sensitive when logging in.
There is no charge to update your membership information or for a replacement tag if your tag is lost.
Activating
In order to activate:
You must be the legal owner of the pet
You must be over 18 years old
You will need your Membership Card with the Membership Number and Temporary Password
Please click here to go to our online activation database.
Why activate immediately?
The Guardian Membership will get your lost pet home faster and safer than any other pet recovery tag or device, including microchips.
A Guardian Recovery reduces the stress on your pet and can help avoid the fees and fines of your pet ending up at the humane society.
If your membership is not activated and your pet is recovered with the Guardian Tag, there is a recovery fee.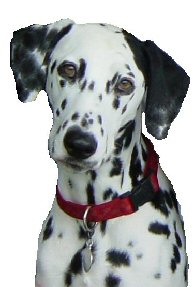 Being prepared before your pet gets lost is very important.
The Guardian has the highest recovery rate in the nation.